Quotes about a growth mindset emphasize the importance of believing in one's ability to learn, adapt, and grow through effort and determination. Therefore, 20 inspiring growth mindset quotes are highly recommended.
Here are some inspiring growth mindset quotes for you.
"The only thing that is constant is change." – Heraclitus
"The future belongs to those who believe in the beauty of their dreams." – Eleanor Roosevelt
"It does not matter how slowly you go as long as you do not stop." – Confucius
"I can't change the direction of the wind, but I can adjust my sails to always reach my destination." – Jimmy Dean
"The only limit to our realization of tomorrow will be our doubts of today." – Franklin D. Roosevelt
"Success is not final, failure is not fatal: It is the courage to continue that count." – Winston Churchill
"The greatest glory in living lies not in never falling, but in rising every time we fall." – Nelson Mandela
"Don't be afraid to give up the good to go for the great." – John D. Rockefeller
"You are never too old to set another goal or to dream a new dream." – C.S. Lewis
"The more that you read, the more things you will know. The more that you learn, the more places you'll go." – Dr. Seuss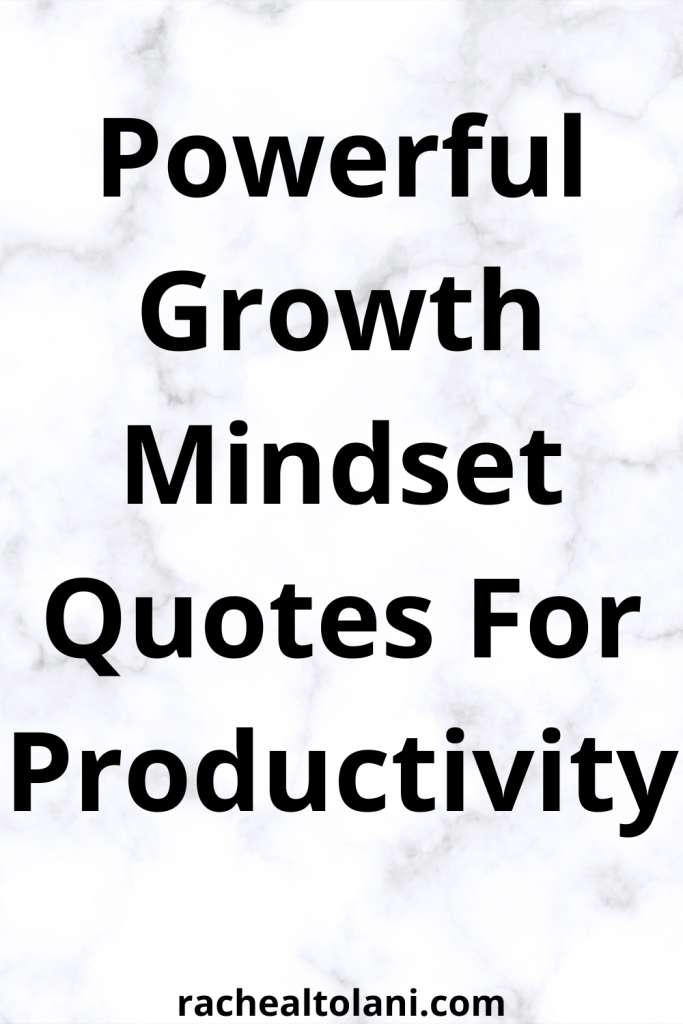 Inspirational Quotes On Growth Mindset
"Success is stumbling from failure to failure with no loss of enthusiasm." – Winston S. Churchill
"The only way to do great work is to love what you do." – Steve Jobs
"In the middle of every difficulty lies opportunity." – Albert Einstein
"Believe you can, and you're halfway there." – Theodore Roosevelt
"You don't have to be great to start, but you have to start to be great." – Zig Ziglar
"The mind is not a vessel to be filled, but a fire to be kindled." – Plutarch
"Success is walking from failure to failure with no loss of enthusiasm." – Winston S. Churchill
"The best way to predict your future is to create it." – Abraham Lincoln
"Effort is the path to mastery. Continuous effort leads to success." – Charles Chaplin
"It's not that I'm so smart; it's just that I stay with problems longer." – Albert Einstein
These quotes emphasize the idea that with a growth mindset, individuals can overcome challenges. They can learn from failures, and achieve their goals through perseverance and a belief in their own potential for growth and improvement.
Also read: