Love quotes are very powerful. It makes your partner happy and does unusual things for you. The gravity of love quotes in any relationship cannot be underestimated. So determined to make use of these 55 fantastic love quotes to him, that will melt his heart. He will make him feel great and honored.
There are many ways to express our feelings and emotions to someone that we love. Every time, we want our love to be felt the way we desire it from our hearts. So the only meaningful way to show your deep love to your partner is via sweet words.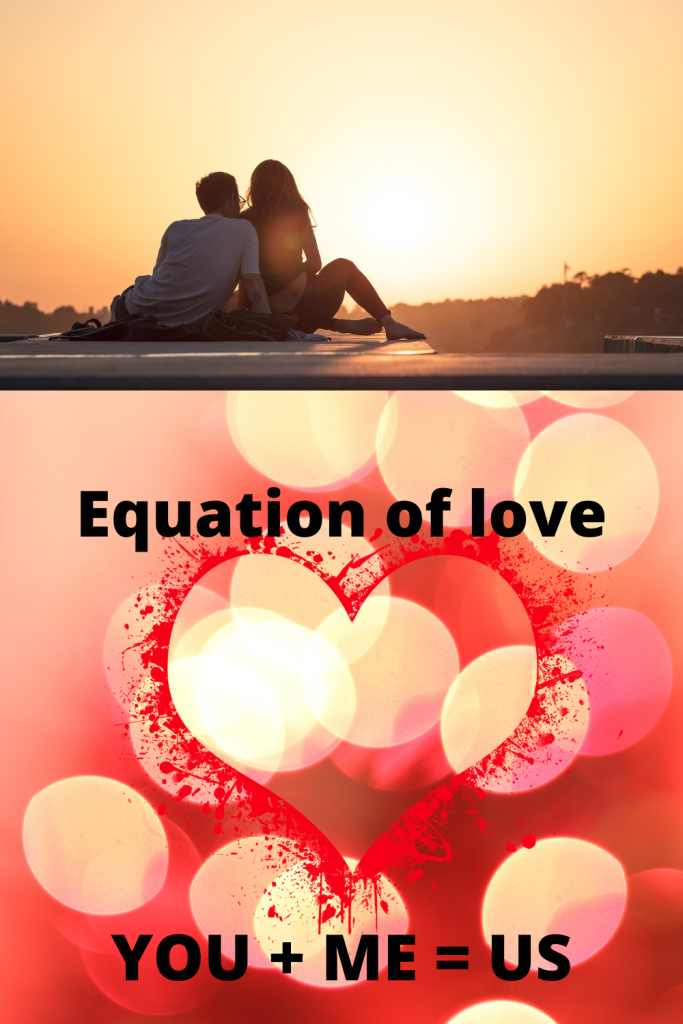 Power of love quotes
So by sending a love quote to your husband or boyfriend every time. You are simply saying you appreciate them and showing how much you care for them. It helps your relationship to bond more and grow stronger. And it adds more value to your romantic life and increases the ignition of affection for one another.
When you do this often, you have the key to his heart. Because he will be thinking of you all the time and make him stay with you forever. Because, everyone likes and cherishes sweet words, so desire to give them always. And you will be amazed how he will be treating you like a queen.
Love is beautiful
As for me, love is a beautiful thing when you get it from a pure heart. Love is so awesome, that we can not do without it. There is nothing to compare it with when you feel loved. So love makes you submit and respect your partner.
Mostly I love you is a casual word used by everyone. But you want your partner to feel special by sending him a unique word that will blow his mind.
So I encourage you to send these 55 fantastic love quotes for him, that will melt his heart. And take your love life to another level and be his dream queen forever.
These romantic love quotes are selected for the love of your life. So give him the adjectives he really worth. But when a man is receiving those love quotes, he will go the extra mile to please you and love you more.
So here are the fantastic love quotes and romantic love quotes for him.
Fantastic Love quotes
You know you're in love when you can't fall asleep because reality is finally better than your dreams." —Dr. Seuss
2. The best thing to hold onto in life is each other." –Audrey Hepburn
3. The love we share is the best thing in life.
4. I am who I am because of you. You are every reason, every hope, and every dream I've ever had. —The Notebook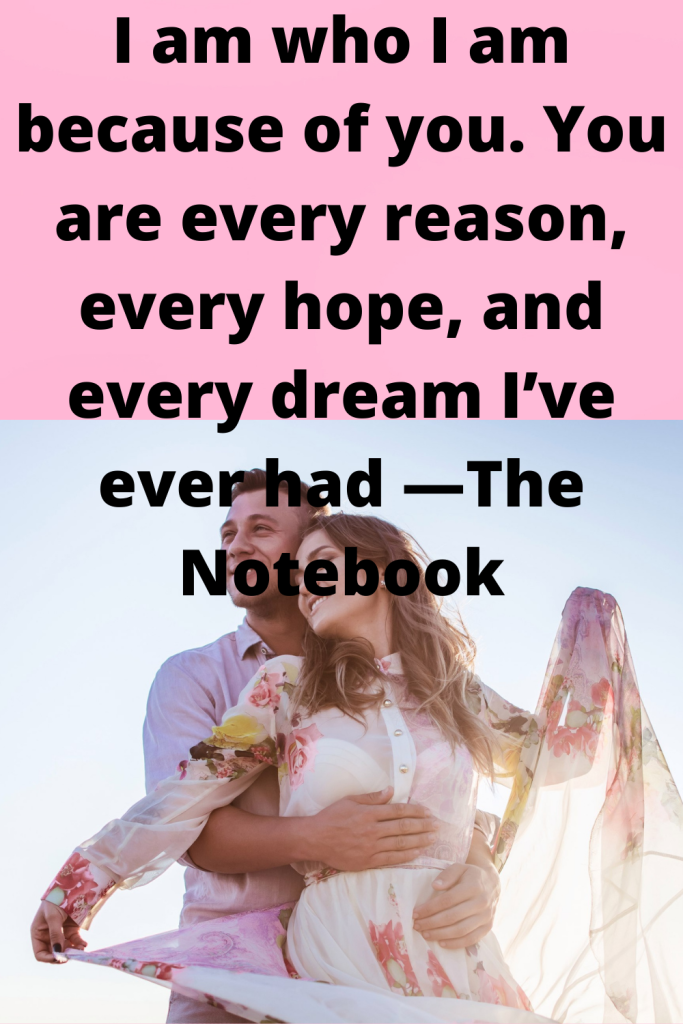 5. Love is that condition in which the happiness of another person is essential to your own. —Robert A. Heinlein
6. Take my hand, take my whole life too. For I can't help falling in love with you. —Elvis Presley
7. You're the closest to heaven, that I'll ever be. —Goo Goo Dolls
8. You are the finest, loveliest, tenderest, and most beautiful person I have ever known and even that is an understatement. —F. Scott Fitzgerald
9. I love you for all that you are, all that you have been, and all that you will be. —Unknown
10. Two are better than one. —Ecclesiastes 4:9
Love is incomparable
11. My soul and your soul are forever tangled. —N.R. Hart
12. You are, and always have been, my dream.―Nicholas Sparks
13. Come near now, and kiss me. – Genesis 27:26
14. Loving you never was an option. It was a necessity. — Truth Devour
15. Because of you, I can feel myself slowly, but surely, becoming the me I have always dreamed of being. – Tyler Knott Gregson
16. I am my beloved's and my beloved is mine. – Song of Solomon 6:3
17. To be your friend is all I ever wanted and to be your love has always been my dream. Nicholas Sparks
55 Fantastic love quotes for him that will melt his heart
18. I've been in love with you since the very beginning. You asked why there isn't anyone else in my life, and the reason is you. ― Julie James
19. My night has become a sunny dawn because of you. – Ibn Abbad
20. You may hold my hand for a while, but you hold my heart forever. – Ponly.com
Love quotes are awesome
55 Fantastic love quotes for him that will melt his heart.
21. I need you like a heart needs a beat. – Unknown.
22. Your love is all I need to feel complete. – Ponly.com
23. I will love you until the stars go out, and the tides no longer turn.- Ponly.com
24. Come live in my heart and pay no rent.- Samuel Lover
25. You are my song. You are my song of love.-Ponly.com
26. The first time you touched me, I knew I was born to be yours.- Ponly.com
27. There are only two times that I want to be with you. Now and Forever.- Ponly.com
28. To be fully seen by somebody, then, and be loved anyhow. This is a human offering that can border on miraculous. – Elizabeth Gilbert.
29. Love isn't something natural. Rather it requires discipline, concentration, patience, faith, and the overcoming of narcissism. It isn't a feeling, it is a practice. – Eric Fromm
30. There are all kinds of reasons that you fall in love with one person rather than another: Timing is important. Proximity is important. The mystery is important. – Helen Fisher
31. Passion makes the world go 'round. Love just makes it a safer place. – Ice-T
32. You know it's love when all you want is that person to be happy, even if you're not part of their happiness. – Julia Roberts
33. Love has nothing to do with what you are expecting to get. Only with what you are expecting to give which is everything. – Katharine Hepburn
34. Where there is great love, there are always miracles. Willa Cather
So be ready to always put a smile on his face whenever he read from you daily. So be selective in your love quotes for him and let him feel on top of the world.
Also read: 20 amazing prayers for husband: Daily Guide
Romantic love school: Daily love quotes
In this school of romance, the language of communication is love
35. You and I are both teachers and students for our love to grow
36. Where there is love, Patient and humility is our watchword. Your love has taught me to be patient and humble. I never know that I can be so humble like this until I met you.
37. Friendship and loyalty are the logos of our love. You are so friendly and I have realized that your friendship and loyalty are parts of the ingredients that make our love grow.
38. I cherish our relationship more than what I can explain. You are the man of my dreams and I am grateful to come across a loving and caring man like you.
39. Your love has helped me to achieve my dream.
Where there is love, there is progress. Tell him how is love has helped you to achieve your dream. This quote will make him love you more. Because it is a sign of appreciation that comes from your heart.
Special Quotes For Him
40. I am always happy when I remembered where your love has taken me from and where is taking me. These are kind of love words that men want to hear. And when you tell him this, so, he's yours forever.
41. I wonder if you are not mine, who else would be. I love the way you touch my heart. This is an absolutely romantic and powerful love expression.
42. Everywhere I look, it's you that I see. So you are my own forever.
43. You are the four corners of my life. My love for you has no limit. So let us keep the fire burning.
44. You are the dream that I dream of every night. So now you know.
45. You have chosen the best part of me, that's my heart. You know when you have my heart, you have everything.
46. Respect and understanding are part of our daily routine.
47. You are the only one on earth that understands my feelings and I appreciate you for that.
48. The best moment of my life is the time we have spent together.
49. You are the one that I need in my life. I love you unconditionally.
50. I feel complete whenever I am with you, my love. There is something unique about you that I love most.
51. Now I realize that you're my best half that was missing.
52. Every time I look at your face, I see the true love in your eyes.
53. Every time I realize that you are for me, it gladdens my heart
Wonderful love quotes for him
54. "You are my best friend as well as my lover, and I do not know which side of you I enjoy the most. I treasure each side, just as I have treasured our life together."
― Nicholas Sparks, The Notebook
55. "I love you. I am who I am because of you. You are every reason, every hope, and every dream I've ever had, and no matter what happens to us in the future, everyday we are together is the greatest day of my life. I will always be yours. "
― Nicholas Sparks, The Notebook