When a man feels rejected by you, it can manifest in various ways. It can make him feel bitter and less like a man or not good enough. Therefore, signs a man feels rejected by you cannot be overlooked.
Here are some signs that may indicate he is experiencing feelings of rejection.
Withdrawal
He may withdraw emotionally or physically from you. This can involve decreased communication, spending less time together, or avoiding certain situations where he might encounter rejection.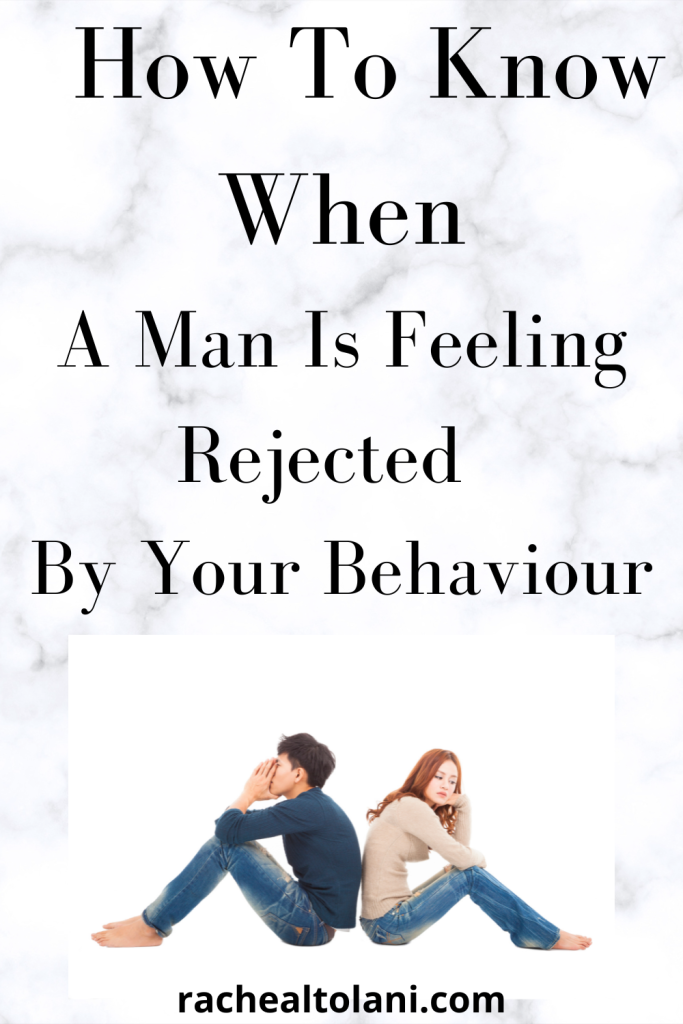 Decreased Interest
You may notice a decline in his overall interest and enthusiasm for the relationship. He might lose motivation to engage in activities or conversations that were previously enjoyable for both of you.
Increased Sensitivity
He may become more sensitive to perceived signs of rejection. Small actions or innocent remarks that wouldn't have bothered him before might now trigger an emotional response or defensiveness.
Defensive Behavior
Feeling rejected can lead to defensiveness as a way to protect oneself from further hurt. He may be more likely to respond with a defensive attitude, making it challenging to have open and honest conversations.
Seeking Validation
He might seek validation from others or engage in attention-seeking behavior to boost his self-esteem. This can manifest as flirting with others, seeking affirmation from friends or acquaintances, or actively trying to make you jealous.
Changes in Communication Style
Communication may become more guarded or distant. He may be less open about his feelings, thoughts, or experiences as a way to protect himself from potential rejection.
Decreased Effort
There may be a noticeable decrease in his efforts to maintain the relationship or make you feel special. This can include reduced gestures of affection, lack of initiative in planning dates or activities, or neglecting your emotional needs.
Increased Self-Criticism
He may start criticizing himself or feeling inadequate due to the perceived rejection. This self-doubt can lead to a negative self-image and affect his overall self-esteem.
Avoidance of Vulnerability
He may become reluctant to share his vulnerabilities or deeper emotions with you. The fear of further rejection can make him hesitant to be open and expose his true feelings.
Change in Behavior
Overall, you may notice a significant shift in his behavior towards you. It could involve a combination of the above signs, indicating that he is feeling rejected and struggling with the impact it has on the relationship.
It's important to address these signs with empathy and open communication. Talk to him about his feelings and concerns, providing a safe space for him to express himself. Together, you can work towards understanding each other's needs and finding ways to strengthen the relationship.
Also, read: