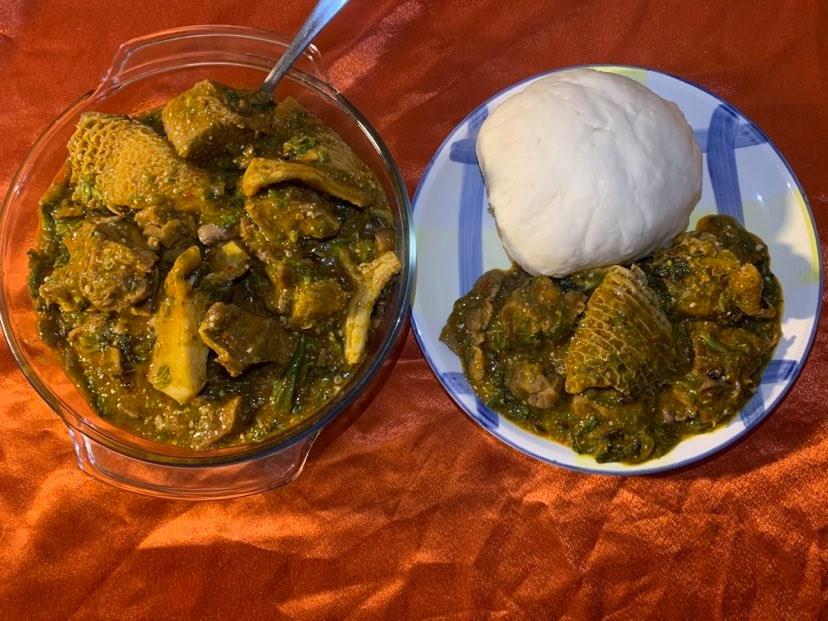 Okro soup is one of the popular and delicious dishes in West Africa. People from another part of the world also love this delicacy soup for example North Africa and Asia because of its sweetness. Though the mode of preparation is quite different. How to make delicious okro soup with mint is highly recommended.
The viscous or draw texture of okro soup enhance its salivating taste and attractiveness thus making it easily go with any swallow food.
I love to make this soup because of its nutritional benefits coupled with the medicinal effects of mint leaves. Moreover, okro soup can be eating by both young and old. I encourage you to learn how to make delicious okro soup with mint for your family because of its delicacy.
Okro soup is normally cooked with beef and fish. However, you can use shrimps or any other meat of your choice. I prefer to also include assorted meat like ponmo, shaki, gizzard, and even mushroom.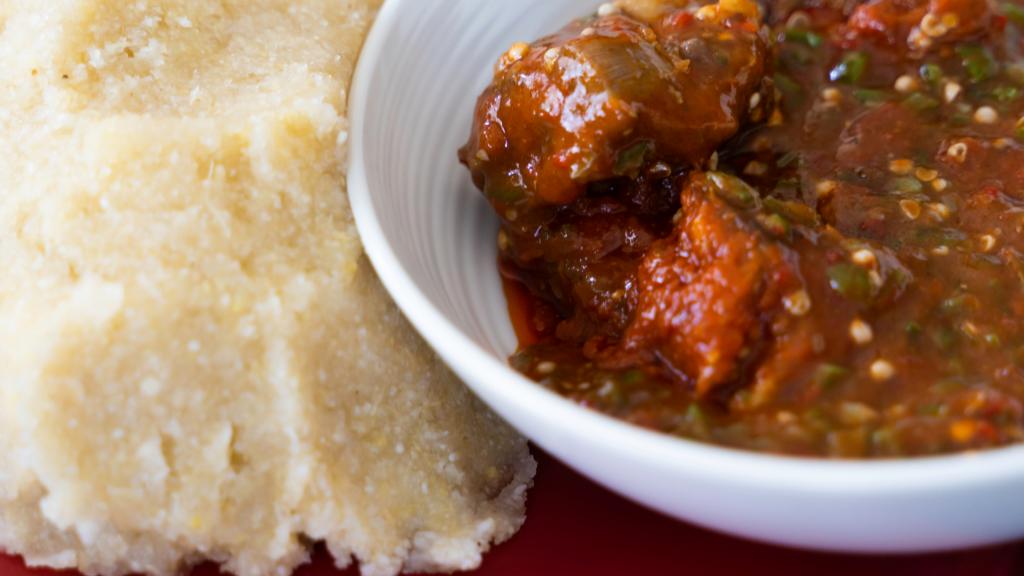 The mode of preparation of okro soup is quite different with preference. Some part of the world is eating okro as it is (whole) without slicing or chopping. While some people prefer to chop or blend it. You can cook okra soup anyhow you like and still enjoy it.
Ingredients
400 g of Okro
1-2 red bell pepper (as desire)
2 tatase
3-4 teaspoon crayfish
1 medium to large size dry fish
2-3 teaspoon locust bean (iru)
200-300g shrimps and gizzard
4-5 seasoning cubes, thyme and curry
3/4 palm oil
3-4 cups water
250g spinach or Mint leaves
Preparation
It is advisable to do some preparation before the real cooking, it makes the cooking easy and faster.
Prepare the stock by cooking the meat and shaki or any meat of your choice with seasoning cubes, thyme, curry, salt, and onions till tender.
Blend red bell pepper and tatase together and set aside.
Chopped or sliced or blend your okro and set aside
Separate mint leave from the stem and slice
Soak locust beans (Iru) in water if dried
Instructions
Place a large pan on heat. Cook the meat and shaki (cow stomach) or any meat of your choice with seasoning cubes, thyme, curry, salt, and onions till tender.
Add blended pepper mixture, crayfish, and locust beans (iru) to cook for about 10 minutes
Shred and add the washed dry fish and allow to cook together for another 5 minutes
Add the shrimps, gizzard, and mushroom. Allow to cook for about 5 minutes and stir well.
Sliced or blended okro and vegetable of your choices should be added such as the bitter leaf, spinach, or mint for 3-5 minutes ( mint is my favorite) and mix very well.
Remove the pot from heat to avoid the okro being overcooked.
Delicious Okro soup is ready, serves with any swallow of your choice, like Pounded Yam, Amala, Fufu, Eba, Semolina. However, I love to enjoy it with my hand, Wao, the taste is unbelievable.
What are you waiting for? You just need to try this recipe.
Tips
Sometimes I love to use the pressure cooker for my shaki and cow leg if used. It makes it softer and faster.
Make sure the stock is rich with seasonings.
Avoid overcooking the okro and the vegetable, so that you can enjoy the nutrients.
Nutritional Value:
Calories-284kcal, Carbohydrates- 12g, Protein-43g, Saturated Fat-1g, Cholesterol-286mg, Fat-5g, Potassium-128mg, Sodium-772mg, Fiber- 4g, Sugar-3g, Vitamin C- 68mg, Vitamin A-4867IU, Iron- 3mg, Calcium- 271mg.
Also read: How To Make Delicious Home-made Pizza