Abusive relationships can be hard to spot, especially if you don't know the signs of abuse. It is important to recognize and understand the warning signs of an abusive relationship so that you can get help if you or someone you care about is in danger. Many people have lost their lives in abusive relationships because of ignorance. Therefore, signs of abuse in a relationship are highly recommended.
Abuse in relationships is a real issue, and it often goes undetected for far too long. It's important to be able to spot the signs of abuse early on. So that you can take the necessary steps to seek help for yourself or someone else. It is essential to voice out when you notice that your partner has become very abusive before is too late. Don't keep quiet because it could be dangerous for you.
Abusive relationship
Abusive relationships are all too common, and it can be difficult to recognize when a relationship is becoming unhealthy. In order to keep yourself safe, it's important to understand the signs of abuse. So you can recognize them if they manifest in your own relationships and take necessary action.
Here we will discuss some of the common signs of abuse that people may experience in an unhealthy relationship.
Controlling Behavior
One of the most common indicators of an abusive relationship is controlling behavior by one partner over another. Controlling behavior might include excessive communication, and demanding to know where you are at all times. Or trying to control who you spend time with or how much money you spend.
A partner who exhibits this type of behavior is attempting to establish a hierarchical power imbalance within the relationship. These types of behaviors should be taken seriously and addressed immediately. As they can often lead to more serious forms of abuse such as physical and sexual violence.
Isolation from Friends and Family
Another sign that someone may be in an abusive relationship is if they have become isolated from their friends and family. An abuser may attempt to isolate their victim from their support system. By making it difficult for them to communicate with people outside the relationship. Or by discouraging them from maintaining contact with people who are not supportive of the abuser's behavior.
This type of isolation serves two purposes. It prevents the victim from getting help or advice from those who care about them. And it makes them more dependent on their abuser for emotional support. Which further reinforces the power imbalance within the relationship. Sometimes the abuser gives warning and threatens that their victim should not tell anyone what is happening. Or what they are going through in their relationship. These are all signs of abuse in a relationship.
Negative Self Talk
Another sign that someone might be in an abusive relationship can be seen in how they talk about themselves. Or think about themselves when interacting with their partner. If someone is constantly putting themselves down. Or speaking negatively about themselves when around their partner. It could potentially indicate that they are being subjected to verbal abuse by their partner.
Negative self-talk can be damaging both mentally and emotionally. So it's important to recognize this sign early on before it becomes more severe.
Physical Abuse
Physical abuse is one of the most evident types of abuse, but it can still go unnoticed if you don't know what to look for. Physical signs may include unexplained bruises or injuries, and discomfort when touched. Or a noticeable change in appearance such as wearing long-sleeved clothing even on warm days. If you suspect physical abuse, it's important to get help right away. It's one of the signs of abuse in a relationship.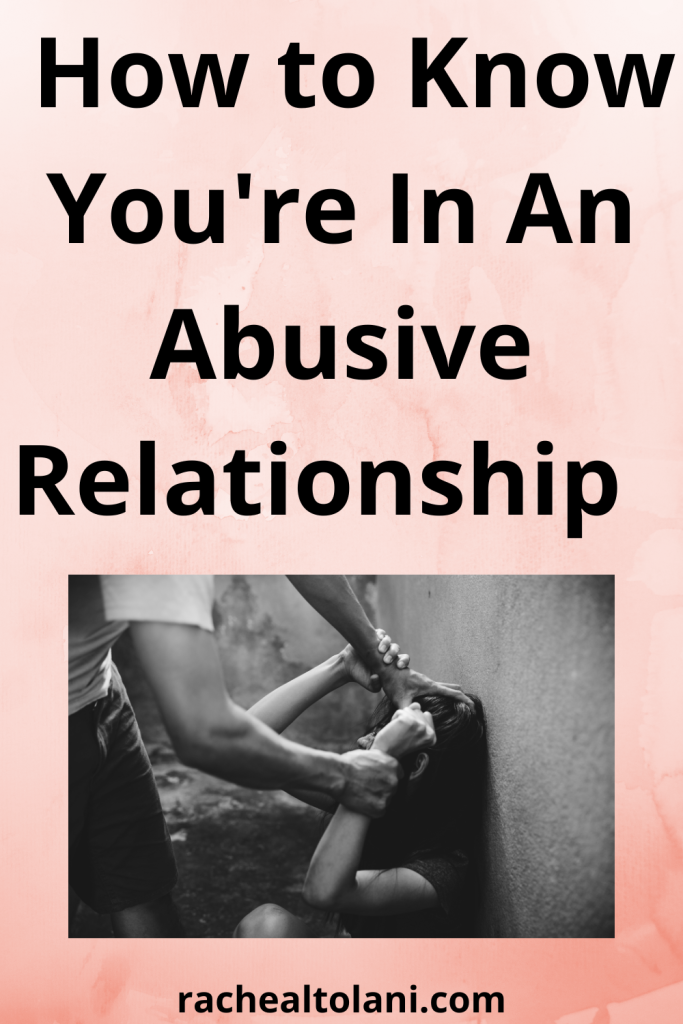 Changes in behavior and physical marks on the body
The most obvious sign of physical abuse is visible marks on the body. If someone has unexplained bruises or cuts. This could be a sign that something is wrong. Additionally, if someone refuses to participate in activities that could reveal marks on their body. Such as swimming or wearing clothing that would expose the arms or legs.
This could also be an indication that something is wrong in their relationship and refuse to talk about it. It's also important to look out for changes in behavior. Such as withdrawing from activities they once enjoyed or avoiding physical contact with others.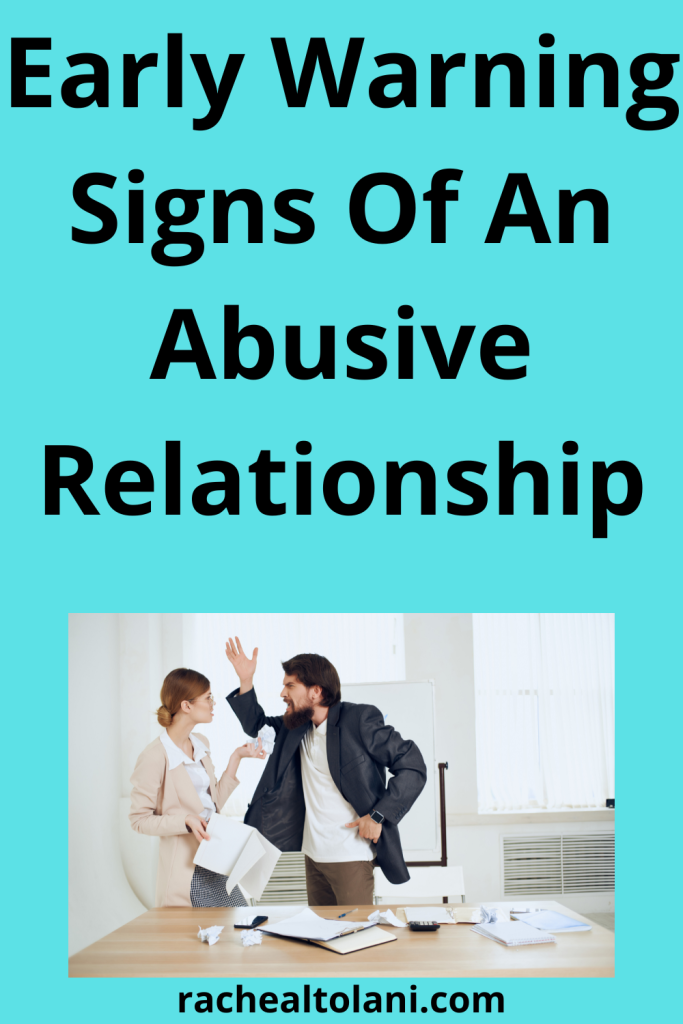 Emotional Abuse
Emotional abuse can be more difficult to detect than physical abuse because there are no outward signs. Emotional abusers use fear and intimidation. And manipulation to control their partners in order to make them feel powerless and worthless. They will often put their victim down. Make them feel guilty or ashamed for small things like expressing their own opinion. And isolate them from friends and family.
It is important to remember that emotional abuse has just as much power over a person as physical violence does, and should not be taken lightly. Other critical signs of abuse in a relationship.
Emotional abuse often takes longer to recognize because it doesn't leave physical scars as physical abuse does. However, there are still signs to look out for such as increased anxiety or fear around their partner. Unwillingness to talk about their partner or relationship in public and changes in their self-esteem and self-image.
Someone who was once confident and outgoing may become increasingly withdrawn. And isolated due to emotional abuse from their partner. It can also manifest itself in more subtle ways such as always asking permission before doing something. Or being afraid of expressing opinions different from their partner's.
Financial Abuse
Financial abuse occurs when a partner uses money or other financial resources as a means of control over their partner. This could include denying access to money, and demanding that all expenses be approved by them first. Or even taking out loans in their partner's name without their knowledge or consent.
Financial abusers may also try to stop their partners from working by preventing them from attending job interviews. Or leaving them with all the household duties so they can't work outside the home. It's other dangerous signs of abuse in a relationship.
Signs That You May Be Abusive
It's not just important to recognize signs of abuse when it's happening to someone else. It's also crucial to know what constitutes abusive behavior. So you don't find yourself perpetuating it. Some warning signs that someone may have abusive tendencies include being overly controlling. Having a "my way or the highway" attitude towards decisions made in the relationship.
Making threats when angry, constantly checking up on your partner without cause. And attempting to manipulate your partner by guilt-tripping them into agreeing with you.
Warning Signs of Abuse in Relationships
While there are many different signs that someone might be in an abusive relationship. These are among the most common. It's important to remember that no form of abuse should ever be tolerated. And if you suspect someone close to you may be experiencing any kind of abuse.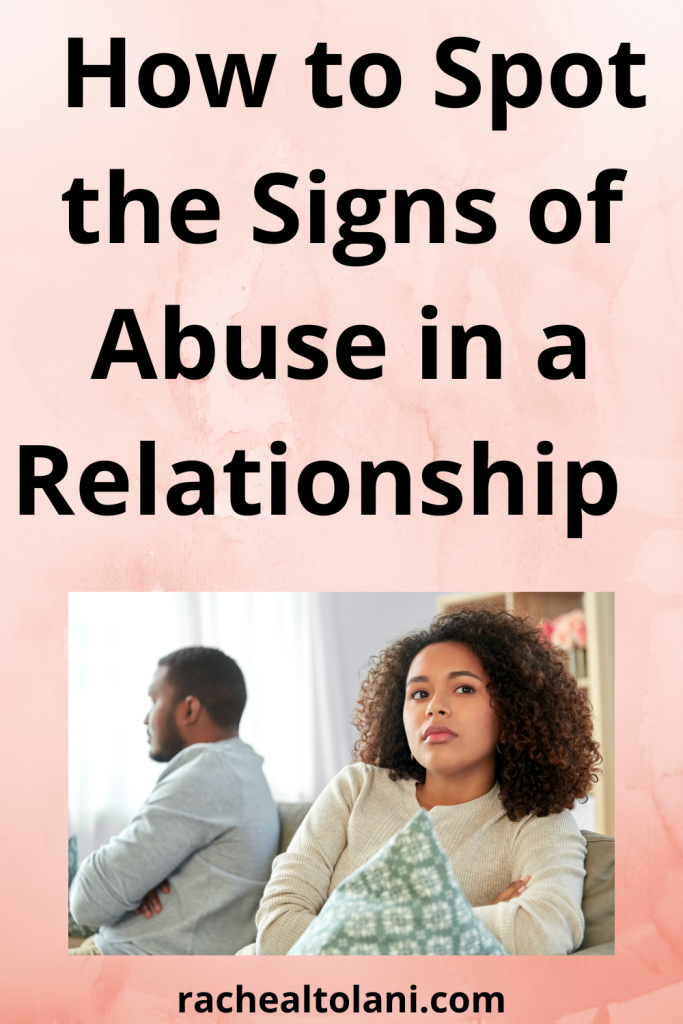 Then it's important for you to reach out and provide your support and assistance as soon as possible. So that they can get help before things escalate further. By recognizing these warning signs early on. We can work together toward creating a safe environment for everyone involved. And help put an end to domestic violence once and for all.
Abuse is never okay in any form and it's important that we all recognize these signs. So we can help those who are going through this experience get the help they need before it's too late. If you suspect that someone is being abused emotionally, or physically. Financially or in any other way reaches out and offer your support and resources. So they have somewhere safe to turn to for help if needed. Remember, no one deserves to stay in an abusive relationship.
How to Spot the Signs of Abuse in a Relationship
No one deserves to be abused physically, emotionally, or mentally in any type of relationship. Knowing how to spot these signs can help protect yourself and those close to you from potential harm. If you think you may be in an abusive situation (or know someone who is).
Don't hesitate to reach out for help from friends and family members who can provide support during this difficult time. Remember that you are worthy of love and respect, never forget that.
Spotting the Signs of an Abusive Relationship
How to Spot the Signs of Abuse in a Relationship
Also read: