The Bible, the word of God is a perfect place for wonderful romantic words and verses designed for love and marriage. I encourage you to be using the word of God in your home and to celebrate your special day with your spouse/partner every year. Are you presently engaged, newly married or you have been married for many years? You will definitely find a specific message that matches your marriage. How these 25 wonderful bible verses for love and marriage can strengthen and beautify your marriage cannot be underestimated.
The true meaning of love
Remember love started with God. Because God dwells where there is love. When you are planning to send lovely romantic words to your spouse. Is it a love poem, a romantic love letter, or a love card? Do you know that everything can be found in the Bible?
You can use some of these romantic bible quotes to tell your spouse how much you appreciate his/her love. These are some of the most important bible verses that have changed many homes. So desire to benefit from the word of God and practicalize it in your home.
We should Love others as God loves us
1 John 4: 7-12
Beloved, let us love one another, whoever loves has been born of God and knows God. Anyone who does not love does not know God, because God is love. In this, the love of God was made manifest among us, for this reason, God sent his only begotten Son into the world so that we might have eternal life through him.
In this is love, not that we have loved God but that he loved us and sent his Son to be the propitiation for our sins. Beloved, if God so loved us, we also ought to love one another. No one has ever seen God; if we love one another, God abides in us and his love is perfected in us.
You can tell your spouse that you will continue to love him/her unconditionally because love comes from God. God has given us the ability to love one another. So I encourage you to always remember this bible verse often and especially on your wedding anniversary.
Love never gives up
1 Corinthians 13: 4-7
The Bible says love is patient and kind. Love is not jealous, boastful, proud, or rude. It does not demand its own way. It is not irritable, and it keeps no record of being wronged. It does not rejoice about injustice but rejoices whenever the truth wins out. Love never gives up, never loses faith, is always hopeful, and endures through every circumstance.
As we all know that love is one of the important ingredients in every marriage. You can use this bible verse to tell your spouse how you have cherished the genuine love you have for each other.
It is Love that overcomes fear
1 John 4:18
There is no fear in love. But perfect love drives out fear because fear has to do with punishment. The one who fears is not made perfect in love. As a Christian couple, you must not give room for fear of uncertainty. So the two of you must always work together with boldness to face the challenges of life. If you can make use of some of these 25 wonderful bible verses for love and marriage, your love for each becomes stronger.
Use this bible verse to tell your spouse how your love for each other has removed fear in your heart. And also give you hope, security, and opportunities.
Love over riches
Song of Songs 8:7
Many glasses of water cannot quench love; rivers cannot sweep it away. If one were to give all the wealth of one's house for love, it would be utterly scorned.
This verse has shed light on the importance of love over wealth and material things. So use this passage to express how much you care and treasure your spouse's love and care. The joy you have received over the years through love can not be compared with material wealth. But this tells us that love is more powerful and stronger than anything else.
What enhances unity is love
Colossians 3:14
And over these virtues put on love, which binds them all together in perfect unity.
We can emphatically say, love, brings unity. So love has joined you together despite your different backgrounds to become one body. Use this verse to tell your spouse how love has bonded you together in unity.
Love brings peace
Appreciate your spouse's faithfulness. So allow the peace of God that passes all understanding to reign in your home.
Psalm 85: 10
Love and faithfulness meet together. Righteousness and peace kiss each other.
Unfailing love and truth have met together. Righteousness and peace have kissed.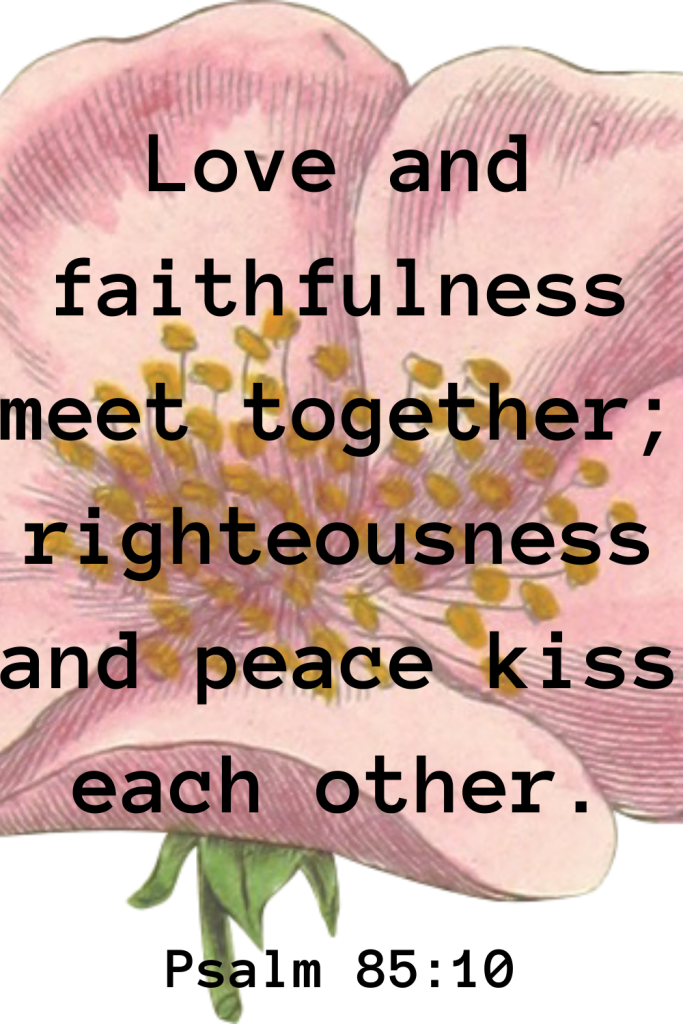 Two are better than one
Ecclesiastes 4: 9-12
Two are better than one because they have a good return for their labor. If either of them falls down, one can help the other up. But pity anyone who falls and has no one to help him or her up. Also, if two lie down together, they will keep warm. But how can one person keep warm alone? Though one may be overpowered, two can defend themselves.
A cord of two strands is not quickly broken.
I love these sweet verses. These verses can be used to tell how much your spouse means to you. You can tell your spouse, that without him/her you are not complete. It can also be used to express your appreciation, how much he/she has always been there for you through thin and thick. It is always good to think and reflect on your love life often. There is absolutely nothing you can achieve without each other.
A wife is a good thing
Proverb 18: 22
He who finds a wife finds what is good and receives favor from the Lord.
A man can use this lovely verse to appreciate his wife. To show how grateful he is to have found a beautiful wife like her and obtain favor from God. So also a wife can also remind her husband and tell him how lucky he is to have found somebody like her. This is absolutely a celebration of love. So it helps you to grow together in the love of God.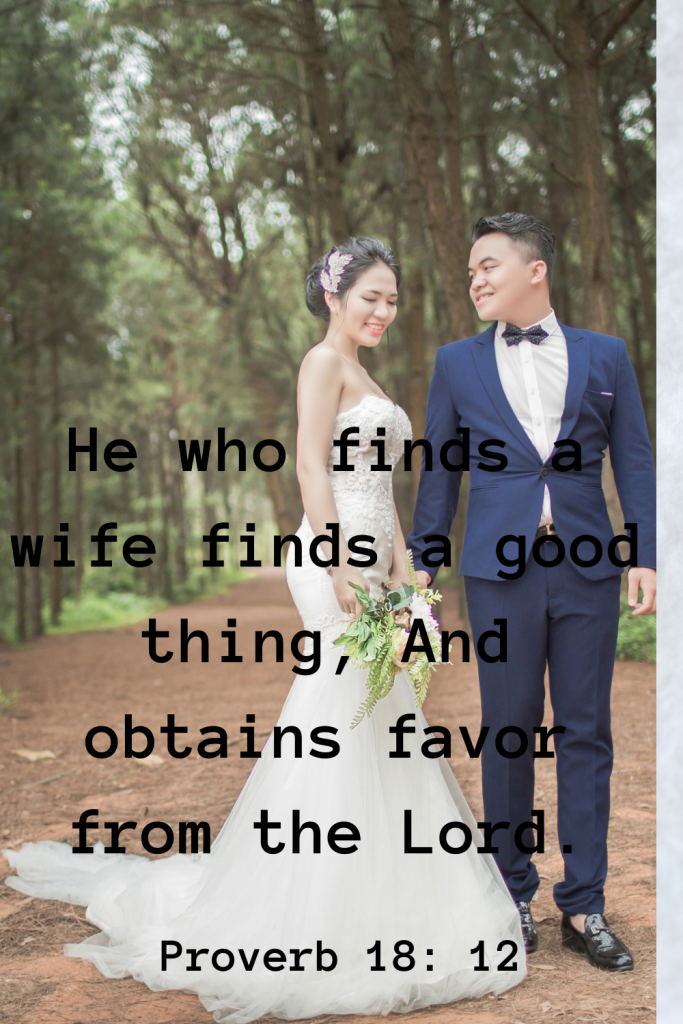 Love one another
John 15: 12-13
My command is this, Love each other as I have loved you. Greater love has no one than this to lay down one's life for one's.
Bible says we must love one another. This is a command from God. You can use this passage to tell your spouse that you love him/her with all your heart. More also, you are always ready to make any sacrifice that will move your relationship/marriage forward.
Gentleness and Patience
Ephesians 4: 2-3
Always be humble and gentle. Be patient with each other, making tolerance for each other's faults because of your love. Make every effort to keep yourselves united in the Spirit, binding yourselves together with peace.
Humility and patience are very essential ingredients for a blissful marriage. Appreciate your spouse for being humble and patient with you through all these years. It's worth mentioning on a date night and even on your anniversary day as part of the keys that keep you together in peace.
Love is beautiful
Song of Songs 4:7
You are altogether beautiful, my darling there is no flaw in you.
Learn to admire and appreciate your spouse with this verse. It brings joy and happiness to the heart.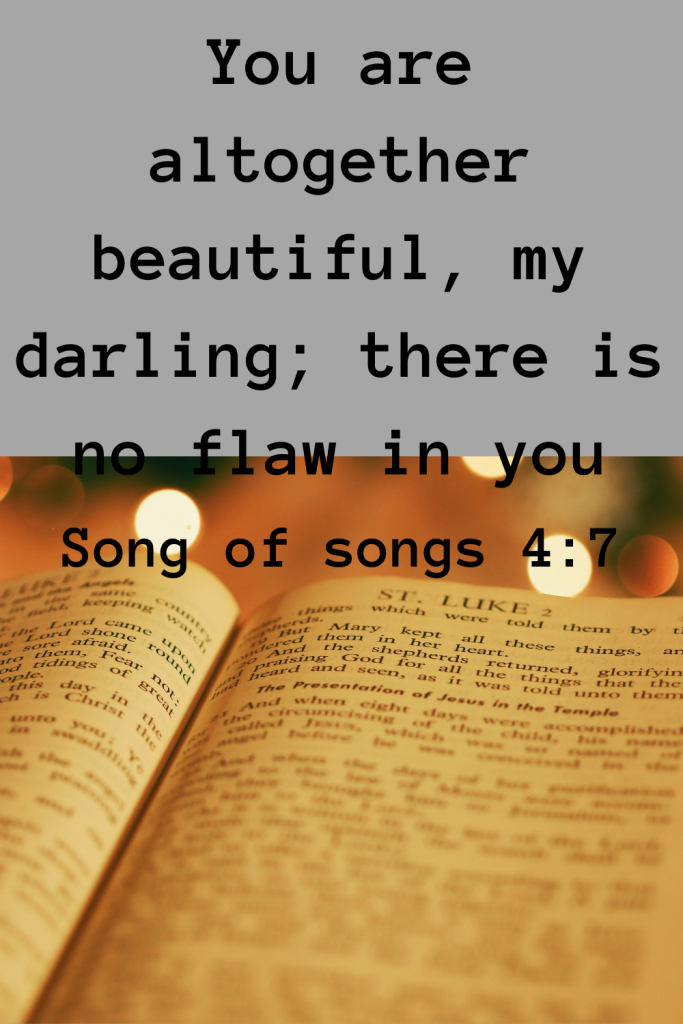 Rejoice
Proverb 5:18-19
May your fountain be blessed, and may you rejoice in the wife of your youth. A loving doe, a graceful deer. May her breasts satisfy you always, may you ever be intoxicated with her love.
Marriage is beautiful and a joyful moment. I encourage you to celebrate your anniversary appropriately. Use these romantic biblical verses to express your affection and love for each other. Appreciate each other's faithfulness. These intoxicated attributes can be used for your romantic night date. These 25 wonderful bible verses for love and marriage will bring joy to your home, and make you fall in love with the word of God.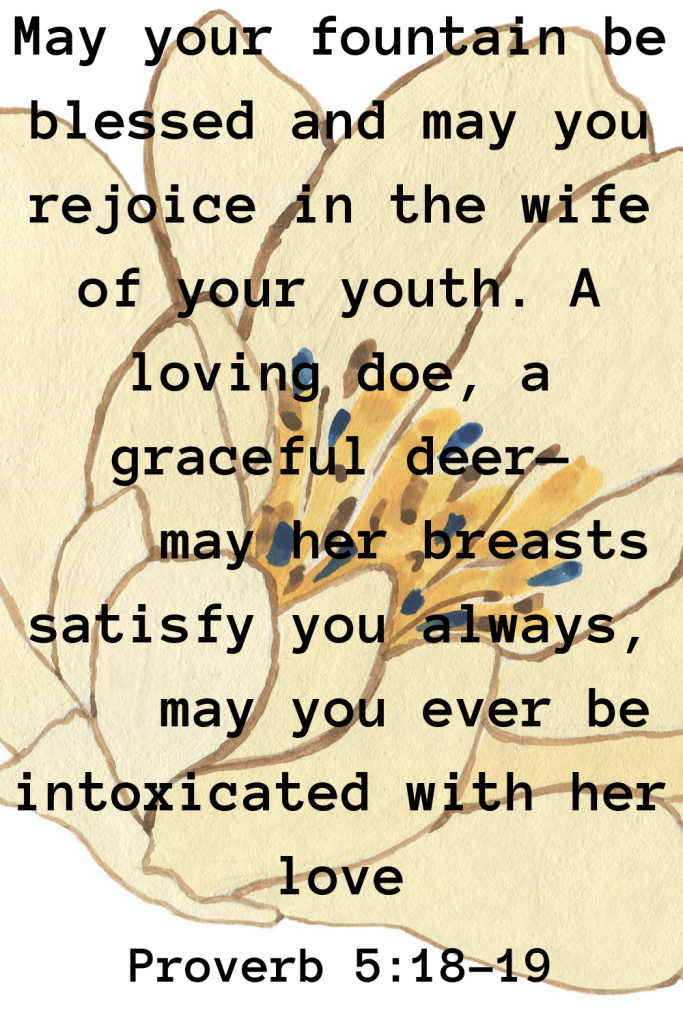 Love is greater
1 Corinthian 13:13
And now these three remain faith, hope, and love. But the greatest of these is love.
Marriage is honorable
Romans 12: 10
Be devoted to one another in love. Honor one another above yourselves.
Honor your spouse with this verse. Tell him/her how much happy you are to have him or her around you all the time. To keep loving each other is a great task that must be done. So it requires determination.
Love forgives
1 Peter 4: 8
Above all, love each other deeply, because love covers a multitude of offenses.
This can be used to appreciate your spouse for their forgiveness, even when you make mistake because you cannot do it without stepping on each other's toes. But the love you have for each other makes it easy to forgive and move on. This is one of the benefits of these 25 bible verses for love and marriage. You forgive easily because of the love of God you embrace.
We owns each other
Song of Songs 6:3
I am my beloved's and my beloved is mine. He browses among the lilies.
Thank your spouse for being loyal to his vows. So it gives encouragement and motivation.
Love is stronger than anything else
Song of Songs 8:6
Place me like a seal over your heart, like a seal on your arm, for love is as strong as death its jealousy unyielding as the grave. It burns like blazing fire, like a mighty flame.
It's absolutely romantic. This solidifies your love for each other and comes with happiness.
It makes you remain in God
1 John 4:16
We have come to know and realize the love which God has for us is undiluted. So God is love, and the one who remains in love remains in God, and God remains in him.
You can use this verse as a reminder and it helps you to always dwell in the words of God. So your love for each other grows.
Love fulfills the law
Romans 13:8
Let no debt remain outstanding, except the continuing debt to love one another, for whoever loves others has fulfilled the law.
It helps both of you to always do the right thing.
Love comes from the heart
Song of Songs 3:4
Scarcely had I passed them when I found the one my heart loves.
This is like a medicine that heals the heart. So use it always.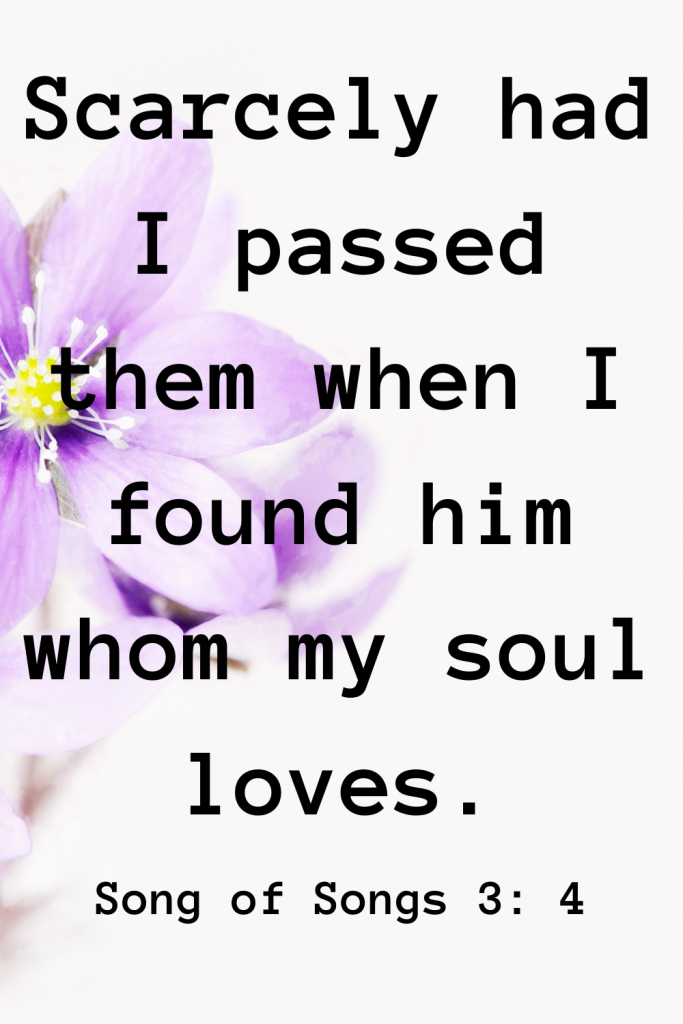 Love is inseparable
Mark 10:9
Therefore what God has joined together, let no one separate.
Use this to secure your marriage and don't give room to a third party. So be wise and more vigilant.
1 Corinthian 16:14
Love is powerful
Do everything in love. Allow the power of love to conquer every fear, doubt, and uncertainty in your home.
Love never fails
Psalm 143:8
Let the morning bring me word of your unfailing love, for I have put my trust in you.
Show me the way I should go, for to you I entrust my life.
This increases your love and trust for each other. You can learn from these 25 wonderful bible verses for love and marriage. There is a great reward when you allow the word of God in your home. You will enjoy God's blessing in your marriage.
Love is kind
Ephesians 4:32
Be kind and compassionate to one another, forgiving each other, just as in Christ God forgave you.
Use this verse to appreciate your spouse for being a kind husband/wife.
Be not deceived: evil communications corrupt good manners.
Love is sweet
Song of songs 5:2
I sleep but my heart is awake. It is the voice of my beloved. He knocks and says, opens for me. My sister, my love, my dove, and my perfect one. For my head is covered with dew. My locks with the drops of the night.
This verse is romantic.
The best sweet words for a blissful home are in the bible. And so let the word of God be the light and pillar of your home.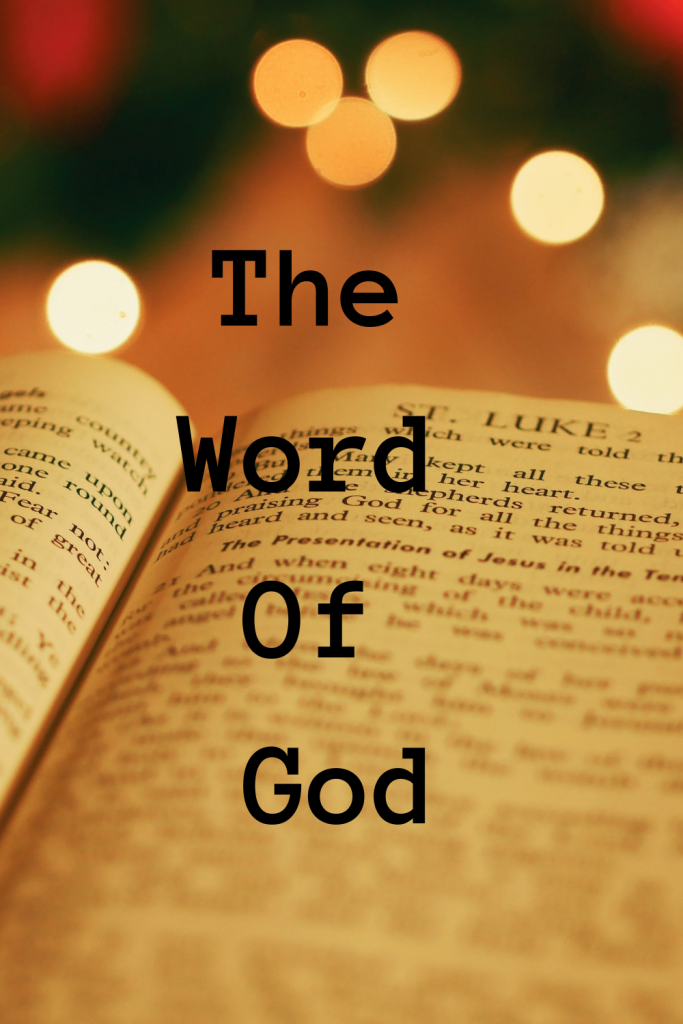 When you are using the word of God always, most especially on your wedding anniversary or special day. It's reminding you of your vows to each other. So I encourage you to keep igniting the fire of your romance with the words of God. Learn to allow the words of God to dwell richly in your home every day, therefore, blissful and happy homes are inevitable.
Also read:
How To Keep Romance Alive In A Christian Home